Building on the Buzz: STEM Value and Prioritization in Schools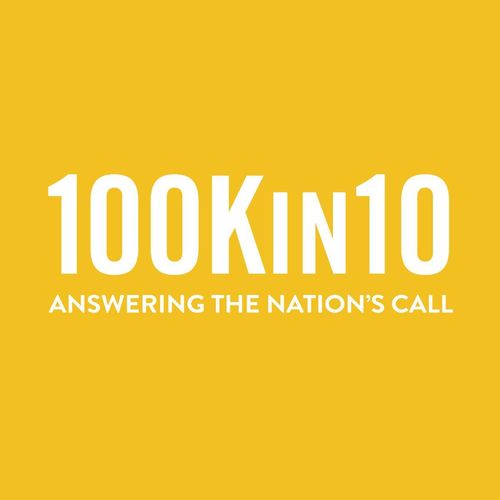 September 20, 2017  
The 100Kin10 Teacher Forum was launched to hear directly from STEM teachers about what's happening in schools and classrooms across the country. As the school year kicked off, we held a listening session to better understand teacher members' experiences with how schools value and prioritize STEM and what's on their minds as they head back into the classroom.
We learned that many Teacher Forum members are continuing to experience some of the challenges we've seen for some time. We also heard about promising signs of progress, as well as opportunities to fight back against the issues. We explore each of these areas in the post below – highlighting one big theme and opportunity that emerged from each.  

Ongoing Appetite for Glitz

In many schools, STEM continues to be treated as a trendy bonus to the general curriculum, rather than a core component of student learning. Teachers report that schools often focus on what's new and flashy, rather than focusing on a coherent and meaningful approach to effective STEM learning. For example, school leaders may opt for a school-wide iPad roll-out over dedicating time and resources to more meaningful opportunities. In other cases, STEM courses don't receive the time they deserve in the schedule or the space they need in the school building. This perception and these issues are only intensified at the elementary level, where STEM is still often overlooked, siloed, or minimized. 
"Administrators do value STEM as valuable career paths but sometimes the supports and ideas are cosmetic rather than substantial."
Promising Signs from Standards
Teachers are noticing positive effects from the early implementation of strong standards. In states that have adopted the Next Generation of Science Standards (or similar standards), schools are putting a fresh focus on aligning STEM instruction and making curriculum interdisciplinary. New positions like "STEM Coordinator" are being created to promote STEM within districts, and veteran STEM teachers are being asked to take on mentor or coaching roles. 
"We're really trying to figure out to a more interdisciplinary look [at our approach] with the NGS Standards."
Enlisting Communities as Advocates
When community members advocate, they can make a real difference in the way schools value STEM. Based on their experiences, teachers shared that the first step for creating community buy-in is often building awareness of the importance of STEM skills for the current and future job market. Particularly in rural communities, it can be hard for parents and others to see how STEM relates to jobs in the community. Teachers reported having success making these connections clear by making STEM relevant and visible in the local context and highlighting diverse career paths that use STEM skills.
Once there is buy-in, teachers identified an opportunity to capitalize on parents' attention to build support among school leaders and leverage community backing to demand schools make STEM a priority. For example, some teachers have been able to tap into this support to rally the community around large-scale initiatives like funding for new STEM facilities, which can then be designed to create even more opportunities to open STEM to the community.

"It's built some cache in our community that, wow, place-based geoscience, geo-centric learning is actually very valuable for an agricultural-based community."
Opportunities for Action
- Teachers can make a big impact by being a "STEM-intrapreneur," using the glitzy or trendy STEM opportunities that entice school leaders to design and catalyze a more coherent and meaningful approach to STEM learning. School leaders aren't the only ones they can impact: teachers can also help other teachers identify cool ways to integrate STEM into other subjects.
- School leaders can support all teachers to adopt or implement science standards by appointing veteran STEM teachers as official STEM Coordinators or designating them as mentor teachers or coaches.
- Community members – and especially parents – are critical allies in expanding STEM in schools. When they advocate or demand more STEM opportunities, district and school leaders listen. Engaging individuals, associations, and businesses that represent all aspects of STEM helps drive collaboration between the community and the school – raising the importance and visibility of STEM across contexts and benefitting all players.
How are you taking action? Let us know by tweeting to us at @100Kin10.