"I would love to have teachers use their professional development days learning about the advances in STEM research"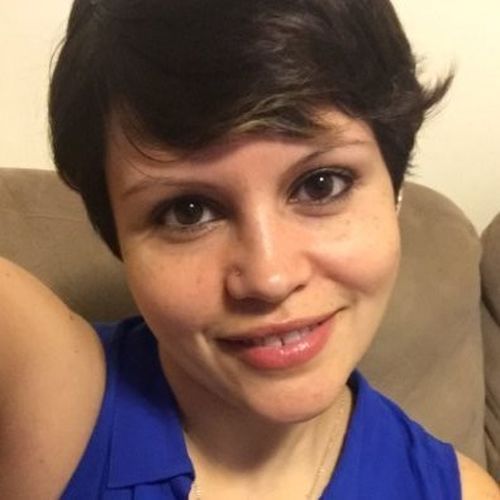 I have always thrived in situations, both academically and professionally, where I was allowed to be inquisitive and work through scenarios by examining the problem, asking questions, coming up with solutions, and testing them out for data driven results. As such, I fell into the niche workspace of BioMedical Informatics/Information Security Researcher.
This field is based on the scientific method, medicine, engineering, and technology - I thrive in this career due to unparalleled levels of freedom given to me in this non-traditional field. I was encouraged by my biomedical engineering mentor, Dr. Oliver Medvedik, the Director of Biomedical Engineering at Cooper Union, to apply for the New York Academy of Science 2017 STEM Fellowship program to share my knowledge and inspire students to learn more about science, technology, engineering and math. 
Having formal higher education is a necessity to our current teaching model in many parts of the country, stating that without a higher level of education you are not worthy of educating others. This model of education also creates a hindrance and often off-putting to savants without degrees in their respective fields. Having taught BioBotany in the New York Academy of Science 2017 STEM Fellowship program to a 3rd grade gifted class, I was guided by Sebastian Cocioba, a Botanical subject matter expert, who was unable to participate due to his lack of a master's degree. We collaborated remotely on the lessons and lab experiments to ensure the students understood the information and were engaged in the classroom discussions and hands-on activities.
What challenges have you encountered in your career as a STEM Educator?
Tell Us Your Story
Teachers and parents are a pivotal point to the narrative that STEM is important. They are the gateway to giving students a prospective of how to engage with the information and make use of it. Acting in loco parentus, teachers are a pillar in students' lives and having their attention, they are looked upon to inform and guide toward future opportunities afforded to students. Giving teachers the opportunity to further their own professional development in manners that are not their norm will give them new potential and ideas on improved pedagogy methods to further their own and students' learning experiences. By giving parents guidance on these opportunities and allowing them to be part of this change, it will vastly improve the children's opportunities and effort spent learning about the different areas of STEM. I would love to have teachers use their professional development days learning about the advances in STEM research, perhaps in a lab or all-day course to give them the fundamentals of these fields. There is also the possibility of sending the teachers to STEM summer camp to give them a high-level overview of new techniques and provide them the momentum of being part of this change.
New York is looked upon as the guide to the rest of the nation and by raising the standard of education in New York City, we will affect the rest of the nation's demeanor toward STEM.
Brainstorming about ways to alleviate the STEM shortage, there are service members that are transitioning out of the military that are primed to take on this challenge. Being quick learners, able to bring people together for a cause, learned in teaching methodology for engagement and uptake, they make the perfect instruction consort for our next generation of learners. As a member of Operation Code, we would love to have teaching internships/fellowship opportunities for our members to bring in programming/coding to lesson plans to advance the STEM education brought into the classrooms. Bringing together teachers, parents, students, servicemembers, and STEM could be the greatest asset of New York's education system in decades.