Teacher Forum Talks: Teachers Taking Initiative, Finding their Voice, and Seeking Community Partnerships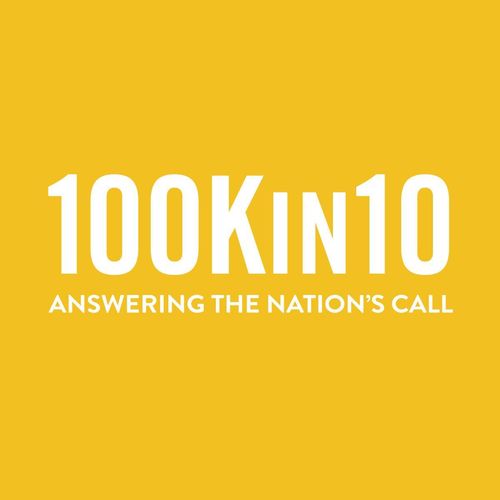 December 16, 2019
The 100Kin10 Teacher Forum helps us keep a pulse on what's happening "on the ground" in classrooms and schools across the county. Members lead listening sessions in their local STEM communities, capturing and sharing back insights from STEM teachers about what they are hearing, seeing, and experiencing. We then use these insights to inform our work and priorities, including how we address the Grand Challenges underlying the STEM teacher shortage. 
As 2019 comes to a close, we wanted to share the latest we've been hearing from the Teacher Forum. Members shared that STEM teachers: 1) are forced to take initiative when it comes to developing their practice; 2) wish they had more support from their administration, including the opportunity to give meaningful input; and 3) see real value—for both themselves and their students—in building community partnerships.
Teachers are forced to take initiative—finding their own instructional resources and seeking out mentors
STEM teachers shared that they often feel like they have to go out on their own to identify or create the right set of instructional materials to meet their students' needs. Teachers were aware that they couldn't wait to be given resources, they needed to seek them out, but that it's time consuming to locate, assess, and learn how to incorporate the wide range of instructional resources available. Many create their own resources, often without much guidance or direction from peers or administrators. At the same time, teachers cautioned that leaving STEM resources and instruction up to individual interpretation may not always be the best approach and that "some standardization would be good."
Teachers also felt they had to find their own trusted advisors to guide them. In particular, they saw the value in being paired with a strong mentor. Teachers said that mentorship is key to keeping STEM teachers in the classroom and recommended that if formal mentoring programs are not in place in a school or district, that early career teachers seek out their own professional mentors.
"STEM too often is successful by the heroism of individuals."
Teachers want meaningful support from their administration, which includes having a voice at the table  
While some teachers shared that they have supportive school administrative and the autonomy to be creative when designing STEM lessons, others felt commitments made to STEM education were at a more superficial level and that their administrators did not always create the conditions that would allow for successful STEM learning. This included big issues like hiring enough teachers, designing schedules that give teachers time to plan and prepare, modifying course requirements, and purchasing or updating needed equipment. Teachers commented that while they "appreciated the 'can-do' attitude of administrators" when it comes to incorporating STEM learning, they wanted more significant support and movement on core challenges that impede effective teaching.
Teacher Forum members also shared that while administrators might ask teachers for their opinions about shifts in school operations, teachers acutely felt that they lacked opportunity to give input that would make significant change. They felt that in many cases those decisions are "made before information is gathered."  Teachers want a seat at the table to share their experiences, give input on proposed changes, and raise creative solutions that could have an impact on their own classrooms and beyond.
"We struggle with the locus of control. [Teachers have] a lot of creative ideas about scheduling or professional development, but we don't have the ability to make those changes. How do we as teachers get into the room where the decisions get made?"
Community partnerships can bring STEM to life for both teachers and students
STEM teachers see value in connecting with a wide range of community partners, including local industry and educational institutions. These partnerships can help teachers bring lessons to life and give students the chance to experience real-world application of STEM content. In particular, teachers commented that partnerships with local universities and colleges can create opportunities for authentic research and presentations. Community partners can also help students think about future careers, giving students direct exposure to STEM careers and professionals:
"It's important for [students] to learn about how what they're learning can be applied to careers and the job market. This can stimulate interest and motivation that wasn't necessarily there before. Students have to know what's possible to understand why they should pursue and do well in certain courses and degrees."
Getting out of the classroom can be invigorating for students and teachers alike. Teachers named ways they had incorporated field trips or outdoor environmental education with non-profit organizations and museums in the community. These learning opportunities are vital, especially for communities who may have less exposure to a wide range of institutions. 
In general, Teacher Forum members were pleased and encouraged by the uptick in local interest and programming around STEM, including summer programs at libraries and STEM-focused camps. However, building such relationships takes work, and some teachers mentioned that their schools lacked the coordination and funding to take advantage of opportunities in their local communities.